National Caravan Clubs
The Camping and Caravanning Club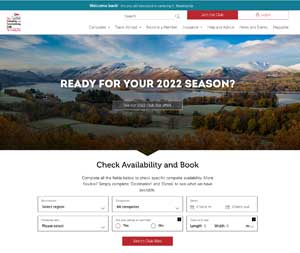 "The Worlds largest and eldest club for all types of camping. with over 500,000 members"
The Camping and Caravanning club claims to be "The friendly club" and does tend to be more laid back than its closest competition. The fact that camping is included means that sites tend to be more family orientated. There are hundreds of perks for being a member, including excellent services and representing campers and caravanners to Government and Industry, as well as having a range of campsites and people to meet.
Membership is $41, and whilst being a member you receive money off pitches and their useful regular magasine.
Link to club website The Camping and Caravanning Club
Caravanwise offer Caravan Insurance , motorhome insurance and insurance for trailer tents and welcomes club members.

Please add a comment or club notice.
hi i am one of the event organiser brian gladstone we work for adams-events we have new re-enactment event in june 19/20/21 2015 at kirkleaham showfields redcar cleveland http://thefrontline-redcar.co.uk/. i was wondering if as a club you like to come to this week end they will be a spcial price per caravan with 2 ticket for adulr +2 chillren they is lot of room its a 106 acres they will lots to see . Military Vehicle nww11 association is doing 2 battles a day 20/ and 21 . Fairground between the shows, try out some of the larger rides or the tamer family rides can you let me no if your club members are intorested . gladstone brian695@gmail .com . the booking site is still not all working will in 4 to 5 days

brian gladstone 23 January 2015